Sector
Business, Healthcare, Technology
Essential Leadership Skills for Successful Supervisors
Whether you are a new supervisor or experienced manager, the Supervisory Series will develop and enhance your leadership skills during this intensive three-day seminar. Participants will leave with practical solutions to implement in their workplace.
This course is offered annually in the spring and fall. If you are interested in the Supervisory Series, courses can be requested ad hoc for businesses with a registration of 10 or more.
The Supervisory Series will explore:
DiSC – The first step in personal and professional success is to know yourself. This course will help participants learn more about themselves and those they work with. The DiSC instrument will help participants build a foundation for customizing their leadership and communication to successfully work with people of different behavioral styles.
Influence – Effective influence skills enable you and your organization to build the relationships necessary to get positive results with colleagues, customers, suppliers and others, regardless of your positional power. This course provides tools and a framework to enable you to move your ideas into action.
Expectations/Feedback/Coaching – Providing valuable feedback to people is one of the most critical responsibilities of a supervisor, yet giving this feedback is not always easy. During this session, participants will learn how to successfully manage individual performance. We will look at the process of establishing expectations, as well as informal the delivery of both positive feedback and feedback for improvement.
Developing Executive Presence – Executive presence is a blending of temperament, competencies, and skills that, when combined, allow you to get ahead, influence others, and drive results. It is a combination of six traits: composure, connection, charisma, confidence, credibility and clarity. In this course, we will explore these traits and help you build the executive presence needed for success in your career as a leader.
Building Trust/Networking – It's a proven fact that career advancement comes more from who you know than from what you know. This session shares the correct and ethical strategies and tactics to become a master networker in order to know more people and form meaningful and mutually beneficial relationships.
Roundtables/Accountability Partners – Peer to peer accountability and ideation ensures the commitments made are commandments kept. A group of like-minded people all focused on the achievement of each person's commitment and goals.
Facilitators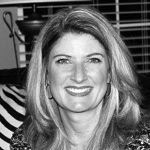 Stacy Alldredge, Training and Coaching Consultant
Stacy Alldredge brings more than 20 years of experience in talent development, business growth and restructuring initiatives. Alldredge's proven leadership development experience and coaching skills have been showcased with such clients as Abbott Laboratories, Brightpoint, Defender Direct, Roche Diagnostics and Emmis Communications. She is a specialist in the area of emotional intelligence and is particularly interested in generations training. She is licensed to teach the Coaching Clinic® which includes strategic corporate coaching skills for leaders and individual contributors.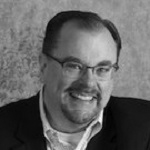 Jack Klemeyer, Founder, Grow Your Business Coaching, LLC
Jack Klemeyer is a certified coach who is passionate about helping business owners, salespeople and entrepreneurs grow their business. With that purpose in mind, Klemeyer founded Grow Your Business Coaching, a company that facilitates high-impact, results-focused leadership for individuals and groups through a variety of formats including individual and group coaching, mastermind groups, corporate training and executive coaching. He is an accredited facilitator and consultant for a wide variety of programs, including Get Clients Now!™, the Kolbe Advantage™ and INTEGRITY Selling™.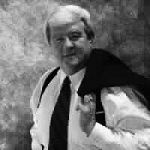 Tom Richardson, Mental Performance Coach/Trainer
Tom Richardson's 40-year career has included experience as a business and personal coach; trainer and speaker; teacher and athletic coach; small business owner; sales manager; and insurance executive in sales and leadership with a major insurance company. Richardson is now president/founder of Richardson Communication and a partner in Synergy Trainings, which are companies that help individuals and organizations reach more of their potential through speaking, training and coaching. He is a Certified Comprehensive Coach and a Certified Sales Coach. He also holds a Certified Training Consultant (CTC) designation.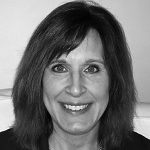 Mary Klein, Consultant, Human Resource Management
Mary Klein has been an independent consultant for the last 20 years specializing in communication and leadership development training and consulting. Currently, her focus is on developing and delivering highly effective, interactive and memorable learning events that lead to real personal growth. She provides training solutions in crucial conversations, leadership development, meeting management and facilitation, performance management, personal development and more.
Who Should Attend?
Newly promoted supervisors and middle managers with less than two years in a supervisory position
Project managers with supervisory responsibilities
Supervisors with little or no recent management training or education
Supervisory personnel with fewer than two years of supervisory experience with your company
Employees in leadership roles